Subscribe to the Pa. Township News
---
---
Pa. Township News | Current Issue | Display Ads | Classified Ads | Circulation | Editorial Calendar | Subscription | Archives
Get up-to-date information every month, including:
IN-DEPTH ARTICLES on important issues and subjects of interest to townships. 

INTERVIEWS

with top-ranking state and federal officials.
FEATURE STORIES on interesting township officials.
TRAINING SCHEDULES for PSATS workshops and webinars.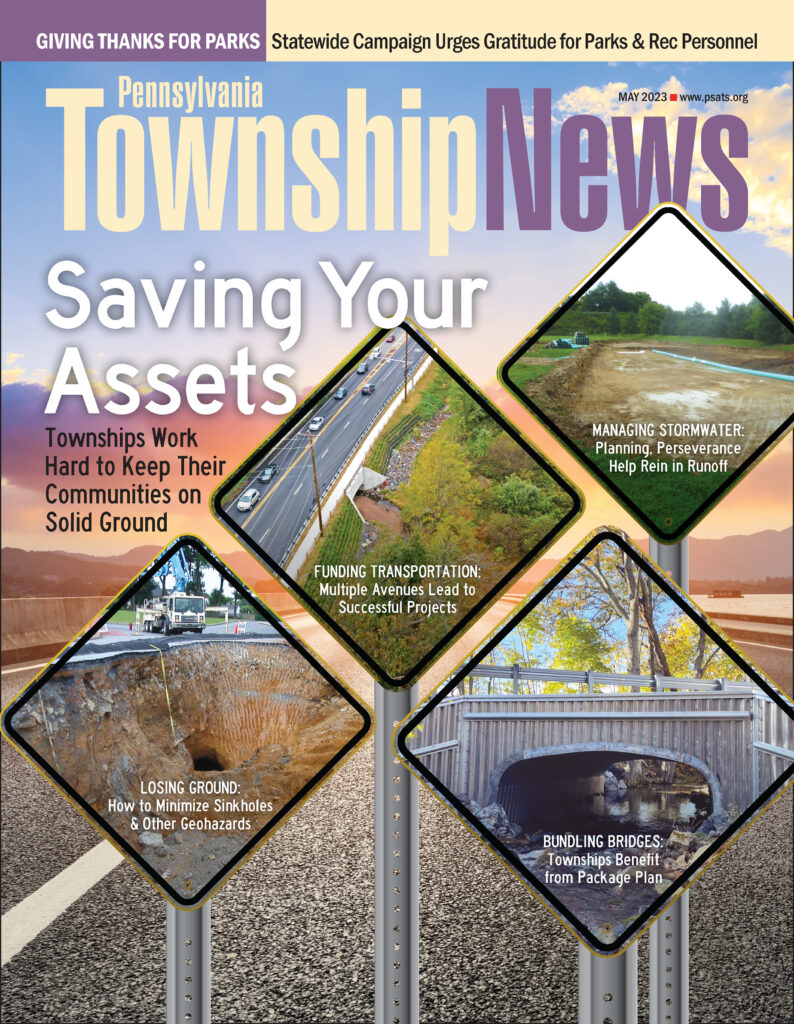 Regular Features, Including:
---
---
QUESTIONS & ANSWERS, which helps township officials find answers to the many questions they have about running township government.

LEGISLATIVE UPDATE, a summary of new laws and bills of importance to township officials and their current status in the General Assembly.

NEWSWORTHY, which apprises township officials of upcoming conferences, observances, and important dates and deadlines.

TOWNSHIPS IN THE NEWS, a feature column in which townships can share an interesting story or idea with other townships.
SUPERVISOR AND SECRETARY HALLS OF FAME, which recognize long-serving township supervisors and secretaries.

Subscription Cost:
---
---
Members – $39 for 12 issues
Non-Members – $43 for 12 issues
For more information, contact PSATS at (717) 763-0930
---
Pa. Township News Online Archive
---
---
Those who purchase a Pa. Township News Archive also have access to our online archive. With just a few clicks, access issues of the Township News through 2022 in PDF format. You will need to know your PSATS account login ID and password to use the link below.
To access the 2022 archive, log in at www.psats.org, click on "My PSATS" in the horizontal task bar, and choose "Digital Publications". The 2022 archive selection will appear if you subscribed to the archive in calendar year 2023. Click on the circle next to the name of the archive to open it.
---
Pa. Township News Archive
---
---
Whether you're a Township News subscriber or not, you can order a full year of the Township News archive, from 2004 through 2021. Get answers by browsing through the PDF files for each information-packed issue, save time by using the handy archive and index, and save space by replacing back issues of the magazine with the archive.