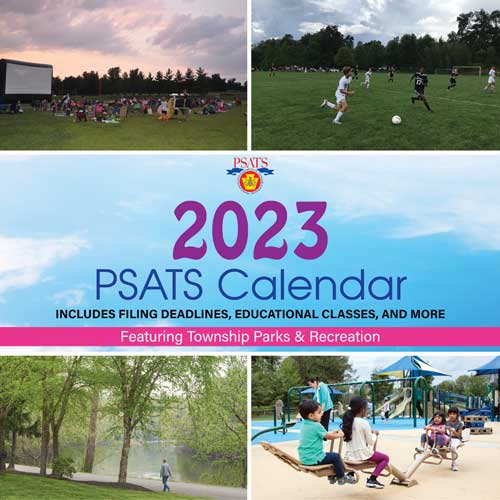 2023 PSATS Calendar
PSATS mailed its 2023 calendar to every township in December 2022. If you would like extras, please order here. The calendar includes valuable information, such as 2023 filing deadlines for state and federal forms and reports, dates for PSATS educational sessions and webinars throughout the year, major holidays and other observances, and much more. This year's calendar also features examples of township parks and recreation facilities and programs that help make townships great places to live. 
---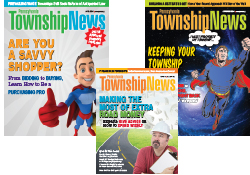 Pennsylvania Township News
Disclaimer: The purchased subscription will be placed in the name of the individual signed in.
PA Township News – Single Issue
---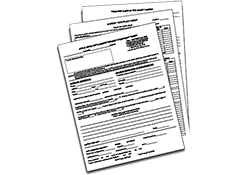 Highway Occupancy Permits/Applications/Fee Schedules
Convenient pack of all Highway Occupancy Forms includes a Fee Calculation sheet, Application for Permit and the Highway Occupancy Permit – all in duplicate. Thirty two-part forms in each pack.
---

Sunshine & Right-to-Know Laws Guide – PRINTED

Sunshine & Right-to-Know Laws Guide "Electronic"
---
Pennsylvania's Ethics Act Manual – PRINTED
Learn more about what you need to do to comply with the Ethics Act, how not to get into hot water, and where to go to get advice if you're not sure about something.