Education Center
---
---
The PSATS Education Center, located only minutes off interstate 81, is available to rent for meetings and private events. We have taken extra measures to ensure a safe meeting space for both you and your attendees. So, whether you are looking to host training or conduct an important business meeting with a client, you can rest assured that the space is safe and clean.
We offer:
Meeting space and high contact areas cleaned and sanitized before each event.
Meeting space featuring an Ionization Air System that kills 99.9% of viruses in 30 minutes.
UV disinfection lighting in the restrooms.
Customizable, state-of-the-art meeting space that can be configured as two break-out rooms.
Fully contained kitchen facilities.
ADA-accessible.
Free parking.
Located only 12 minutes from downtown Harrisburg.
The latest meeting technology:

Integrated Smart Board
Document Projection Camera
Web-Streaming Capability
Conference Call Capability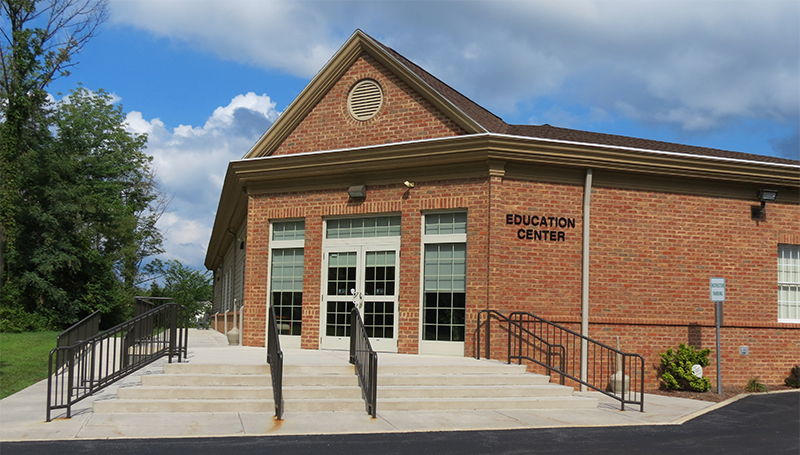 Let us put our training know-how to work for you.
If you are looking for a private, fully equipped facility to host your next meeting or training event, look no further than the PSATS Education Center.
Each year, the Pennsylvania State Association of Township Supervisors (PSATS) plans and presents hundreds of seminars across the state for municipal officials. Let us put this training know-how to work for you. Trust the experienced staff at the PSATS Education Center to help you host a successful and affordable event.
Experience a professional environment with expert staff, without paying the high cost of local facilities. Call PSATS at (717) 763-0930 or email meetingcenter@psats.org for more information or to arrange a tour.