---
---
In the SEPTEMBER 2023 Pa.Township News…
Pa. Township News | Current Issue | Display Ads | Classified Ads | Circulation | Editorial Calendar | Subscription | Archives
Here's a look at what you'll find in the current issue of the Pennsylvania Township News. Not yet a subscriber? Click here to learn how you can receive this award-winning magazine every month.
---
Keeping Them Safe
First responders and public works employees face plenty of hazards during the course of their work. Good planning and training can mitigate the risks these workers face each day.Click here for this month's free article.
EMS in Crisis
The alarm has sounded. Staffing and funding continue to plague emergency medical services agencies across the commonwealth. Township officials are on the front lines of ensuring the future of EMS in their communities.
Emergencies Rally Tested Townships
Emergency plans prepare townships for flooding, power outages, and more, but is your township prepared for something worse? The commonwealth has experienced explosions, derailments, and tornadoes in recent weeks and months. Communication is a key factor in ensuring your township and its residents are protected.
Is Your Township Prepared?
Upcoming TEMA Tabletop Exercise Seminars provide an opportunity to practice emergency response and out-of-the-box thinking without the risk of injury. Lessons learned can be integrated as part of township's emergency operations plans. In-person and virtual options are scheduled for September and October.
Local Leader to Legislator
As a township supervisor, Craig Staats relished the opportunity to serve the community. As a state representative, he's taken that community-minded approach to Harrisburg.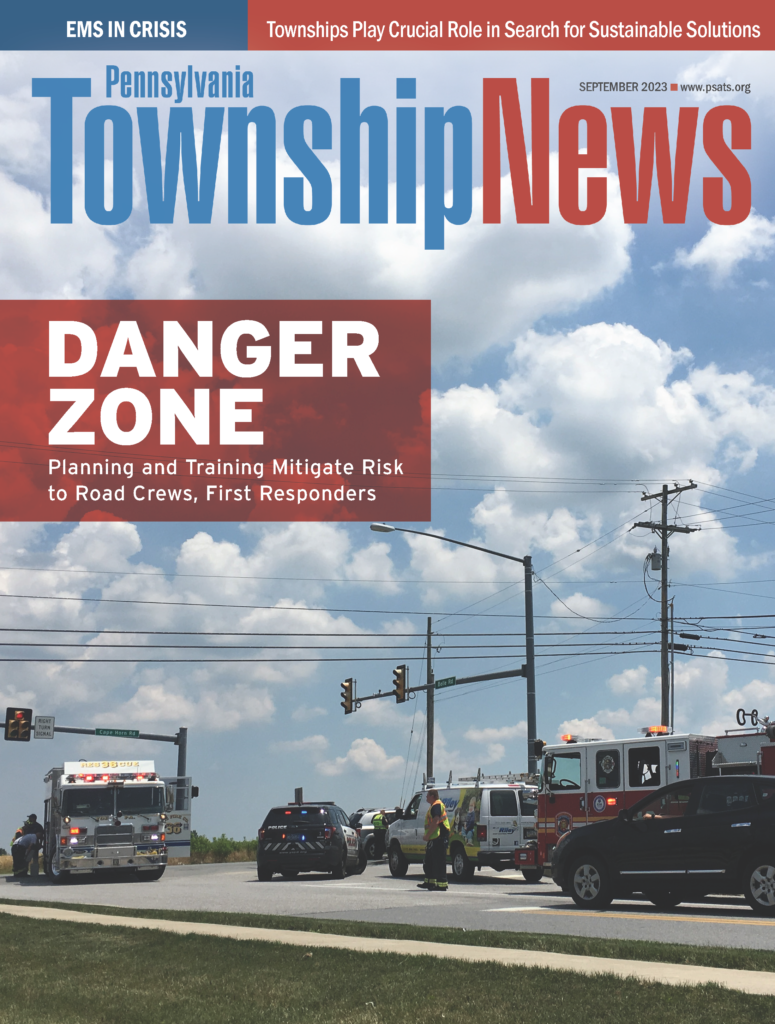 Combating Misinformation
The spread of misinformation can pose plenty of problems for township officials. Combating the spread can be as simple as ensuring the township has a reliable, consistent stream of news for residents and the media.
---
Regular Features:
---
---
From the Executive Director
Association Officers/Committees
Legislative Update
Financially Speaking
PSATS Educational Workshops
LTAP Workshops
Newsworthy
County Association Conventions/Officers
Show Me the Money!
Supervisor/Secretary Hall of Fame
Professional Services
Questions & Answers
Classifieds/Ad Index
---
Pa. Township News Online Archive
---
---
Those who purchase a Pa. Township News Archive receive access to our online archive. With just a few clicks, access issues of the Township News through 2022 in PDF format. You will need to know your PSATS Portal login ID and password to use the link below.
To access the Township News Online Archive, click here to sign into your PSATS account. Once you are signed in, go to the "My PSATS Profile" drop down and click on "Digital Publications."
---