Pa. Township News Archives
---
---
Pa. Township News | Current Issue | Display Ads | Classified Ads | Circulation | Editorial Calendar | Subscription | Archives
Those who purchase a Pa. Township News Archive also have access to our online archive. With just a few clicks, access issues of the Township News through 2019 in PDF format. You will need to know your PSATS Connect login ID and password to use the link below.
To access the Township News Online Archive, click here to sign into PSATS Connect. Once you are signed in, click on the "Publications" tab and then choose "PA Township News Archive."
Pa. Township News CD Archive
---
---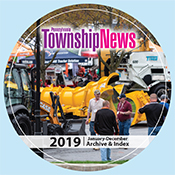 Whether you're a Township News subscriber or not, you can order a full year of the Township News archive, from 2004 through 2019. Get answers by browsing through the PDF files for each information-packed issue, save time by using the handy archive and index, and save space by replacing back issues of the magazine with the archive.