Digital Publications
---
---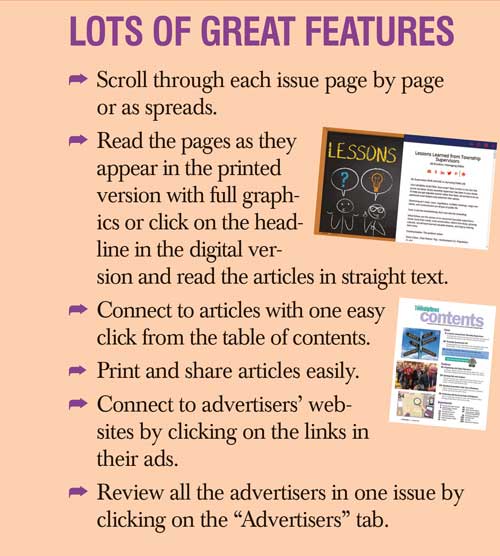 ---
You can read the Pa. Township News on your smartphone, tablet, or desktop, in addition to the hard copy delivered to your door each month.
Get your news however you like, whenever you like. It will be at your fingertips in an easy-to-use online format.
To access the Digital Portal with your subscription, click here.
Need a subscription? Click here to subscribe to the Pa. Township News.