The PSATS Cyber Advantage 
PSATS Cyber Insurance Program
Everyone has read the headlines or seen the news about various cyber-attacks. Data breaches and cybercrimes have become commonplace. Recently, data breaches have resulted in costly headaches for local governments around the nation, and in Pennsylvania. From breach of HIPAA and Privacy Data to Ransomware, the risks have become significant from both a financial and reputational standpoint.
Of note, 53.2% of attacks in state government are targeted toward municipalities and local schools across the nation.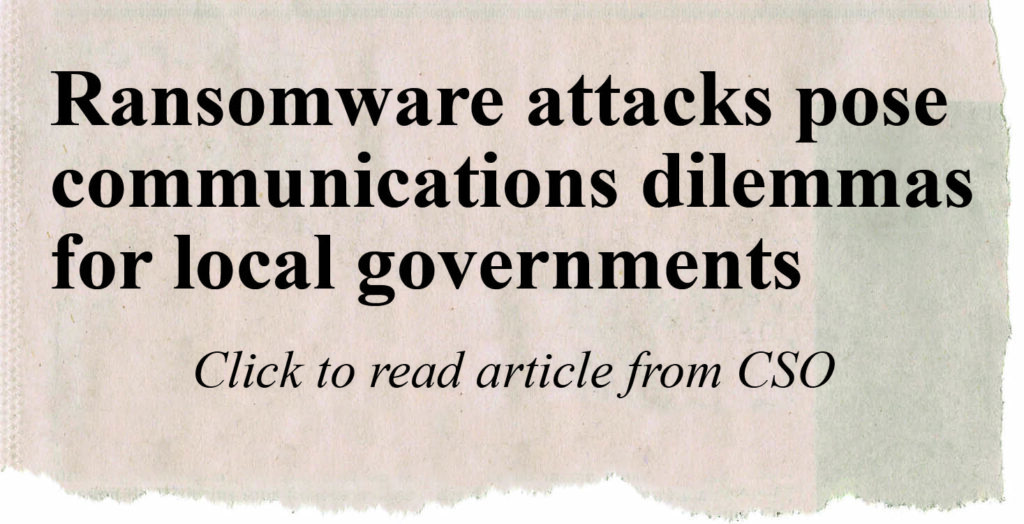 The PSATS Cyber Advantage
Partnering with the Gunn-Mowery Insurance Agency, PSATS is now offering PSATS Cyber Advantage to Pennsylvania's townships and other municipalities to protect themselves against attacks, as well as deal with the consequences of an attack, including cyber insurance offerings. Click the graphic to connect directly to the Gunn-Mowery information and application page.
PSATS held a cyber-security webinar exploring cybersecurity risks faced by townships, how to best mitigate those risks, what insurance the township can acquire to better protect it against those exposures, and what should be done when an incident occurs. Click here to watch a recording of the August 17 webinar.
What is cyber insurance?
Cyber insurance generally covers liabilities for a data breach involving sensitive information, such as social security numbers, credit card and bank information, driver's license numbers, and health records.
Won't a general liability insurance policy cover cyber liability?
No, general liability insurance covers bodily injuries and property damage resulting from a municipality's services or operations. Cyber insurance is almost always excluded from a general liability policy.
What's PSATS Cyber Advantage?
The PSATS Cyber Advantage is protection against financial loss for a municipality.