Excellence in Intergovernmental Cooperation Award
Purpose: Recognizes townships of the second class that work with neighboring municipalities to share services and complete planning and other projects.
Eligible activities include but are not limited to:
joint road or bridge construction/replacement;
intermunicipal parks and recreation projects;
regional stormwater projects;
equipment/manpower sharing programs;
joint comprehensive plans;
public safety cooperatives; and
recycling and/or illegal dump remediation.
Awards: Winners will be recognized and receive their awards during the Excellence Awards Ceremony at PSATS' Annual Educational Conference in Hershey.
Deadline: January 31, 2024
For more information:
Submit Excellence in Intergovernmental Cooperation Award entries through the form below or via mail to PSATS, 4855 Woodland Drive, Enola, PA 17025.
Contact Hanna Martin, PSATS Associate Editor, phone (717) 763-0930, ext. 129, email hmartin@psats.org with questions.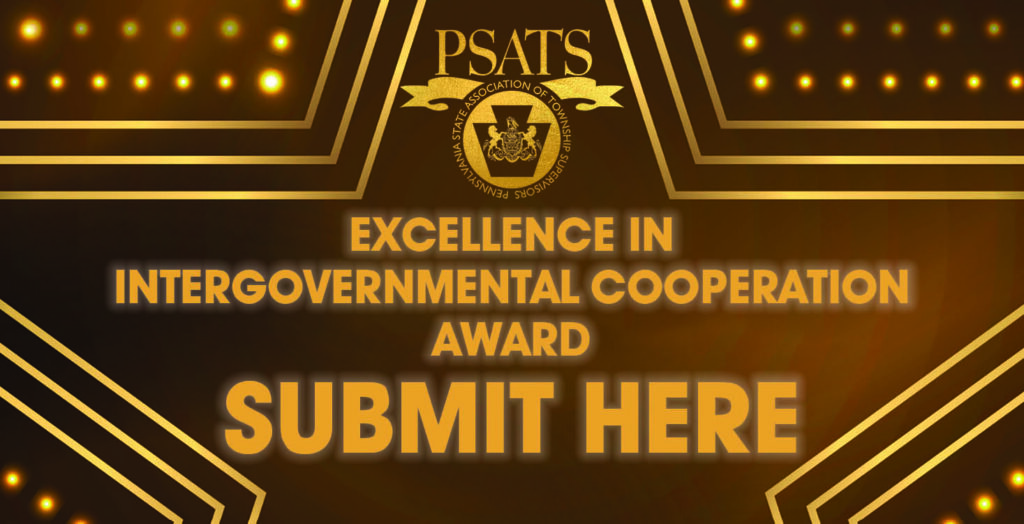 Excellence in Intergovernmental Cooperation Award Submission