Last Chance – Sign Up for Today's 60-minute Free Webinar!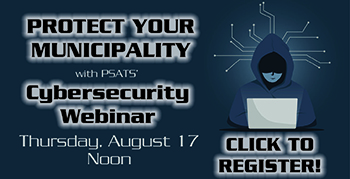 Cyber Exposures: What To Do When An Incident Occurs (And It Will!) – 8/17/23 
Local governments are under cyber-attack. To help townships and other municipalities protect themselves to prevent attacks and deal with the consequences of an attack, this webinar explores the cybersecurity risks facing townships, how to best mitigate those risks, what insurance the township can acquire that will better protect it against those exposures, and what should be done when an incident occurs. Whether it is a ransomware event or a disclosure of personal and financial information, a cyber incident can be traumatic for all concerned. Learn how to protect your municipality.